Seven stores in one! With Magento 2.1.9: An e-commerce solution with maximum usability
netz98 developed a CI-compliant platform with Magento 2.1.9. The online stores for brands, such as Marco Polo, Lonely Planet, Falk, and Kompass, differ only minimally in their structure. Visually, however, they are tailored to the respective target groups. With the Magento Bluefoot CMS module, MairDumont can easily insert photos, graphics, and product lists into its store models. The latter previously requires increased effort.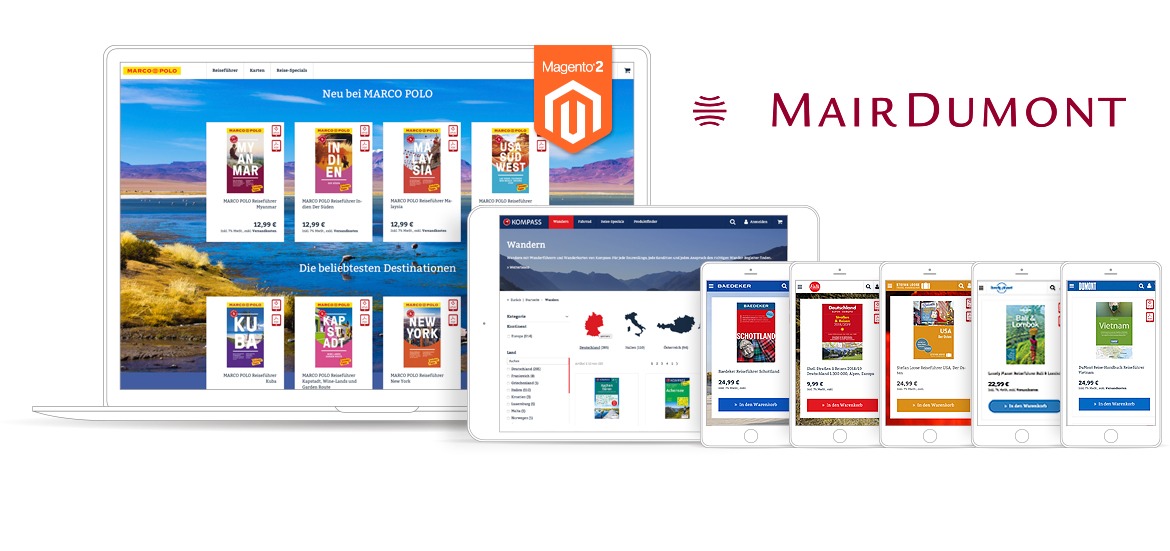 MairDumont is Germany's largest travel publishing group, based in Ostfildern near Stuttgart. The company's brands include MARCO POLO, Lonely Planet, Falk, and Kompass. Whether you plan to travel to Thailand, go on a city break, or on a relaxing hiking holiday through the Black Forest: The various brand shops offer an extensive range with an appealing selection of travel guides with appropriate information for different target groups.
Simplicity and high usability in the backends
Development of a CI-compliant website framework
Product prioritization: The products of the respective brand shop are preferred in the product selection, while articles from other brand shops are displayed at the end.
Drag & drop function option for page design
Simplified integration of product lists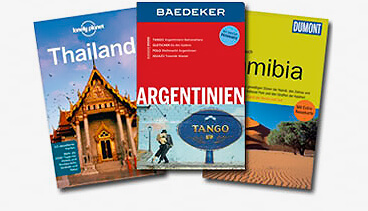 Development of a CI-compliant e-commerce platform based on Magento Enterprise 2.1.9 in a mere six months
Conception and implementation of a standardized framework for all brand shops of the travel guide provider
Each store has its own color scheme and its own imagery, matching the brand and target group.
All products are available across brands in all online shops. For example, you can order a Dumont travel guide in the Marco Polo store.
Simple and modular page design (drag & drop) through the integration of the CMS system, Bluefoot. As a result, simple elements can be rearranged and thus differentiate one online store from the other.
Simple insertion of product lists via the CMS module, Bluefoot
Data transfer from existing system: Inheritance of the old voucher logic, which differs from the Magento standard
Consideration of tax rules from the publishing industry
Connection of SAP ERP via the middleware, Seeburger
Data retention via ONIX (ONline Information eXchange: a standardized data format for the exchange of bibliographic data)
User buzz, for example through the parallax scrolling effect
Interactive world map leads to the corresponding products via click on the continent
Multi-faceted filtering on category pages
Disciplines & technologies