Pick up premium bikes from the dealer via Click & Collect: FOCUS gets a B2C online shop with a sophisticated redesign
For FOCUS bikes, netz98 implemented a complete redesign of the company's global web presence, as well as a B2C online shop, specially designed for the German market, using Magento Commerce. The special feature: Customers can choose from over 100 dealers and have their bikes delivered there (Click & Collect). In addition, a financing on installments is possible.
The German bicycle manufacturer from Stuttgart has been developing premium bicycles since 1993 and is part of the Dutch PON.Bike Group. The products by FOCUS Bikes receive regular awards from the trade press. The founder, Mike Kluge, is a former professional cyclist and, among other things, three-time cyclocross world champion.
Direct access to B2C customers, e. g., through dealer search and Click & Collect function
Redesign of the online shop that matches the customer's global image campaign
Future-proof platform that can be iteratively developed, using the agile process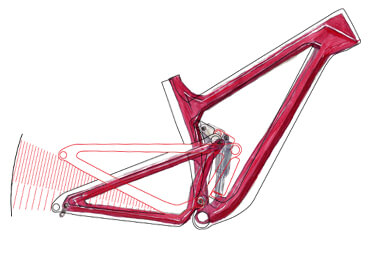 Development of an end customer online shop, on the basis of Magento 2/Magento Commerce
Close cooperation between netz98 and the PON.Bike digital team
Complete website redesign, using Magento page builder: navigation, fonts, layout, and animations have been redeveloped
Checkout: Numerous payment options via the payment provider Adyen, as well as directly integrated financing options via Consors Finanz
Individual color schemes: The product color choice has been modified to present primary and secondary colors instead of one color at a time
Integration of various systems, including inRiver (PIM), Baan (ERP), and Google Business Cloud
Disziplines & technologies